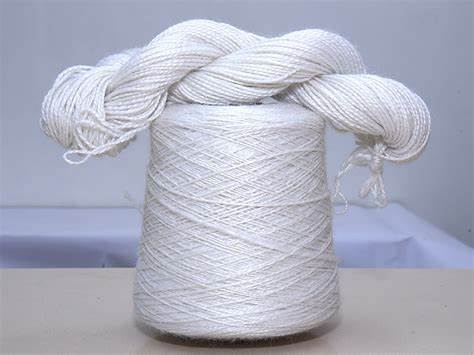 Combined with the finest quality yarns, Standerton Mills is one of the leading suppliers of high- strength reinforcing polyester, polypropylene and nylon yarns. These yarns are often used in PVC hoses, such as pressure or garden hose, webbing, ropes, or in conveyor belt reinforcing fabrics. In addition to the production of reinforcing yarns, Standerton Mills can produce both cotton and spun polyester yarns, these yarns can be utilized as bag closing thread, candle wicks and knitting and weaving applications.
Our textile product range is from 20 tex to 200 tex in both open end and ring formats. twist levels vary depending on the individual requirements of the customer. Plied and composite yarns are also available from 2 ply up to 18 ply, again with varying degrees of twist. A range of finishes can be applied to yarns if required. We also have great flexibility in terms of the packaging we can wind the yarn onto. Versatility is one of the keys to our success, as any number and type of package can be accommodated.
The company also offers a commission twisting service - where the yarn is supplied by you, the customer, and prepared in accordance with your requirements for the next stage in production.